Next Regular Meeting
The next regular meeting of the division will be held on Tuesday, October 6, 2016, at 6:30 p.m., at Rocco's Smokehouse Grill restaurant in Williamsburg. Any member needing transportation should contact Patrick Golden at 757-719-7161.
Annual Family Picnic
Our division held its annual picnic in September, which was attended by 30 people on a fine day. Here are some pictures of the event.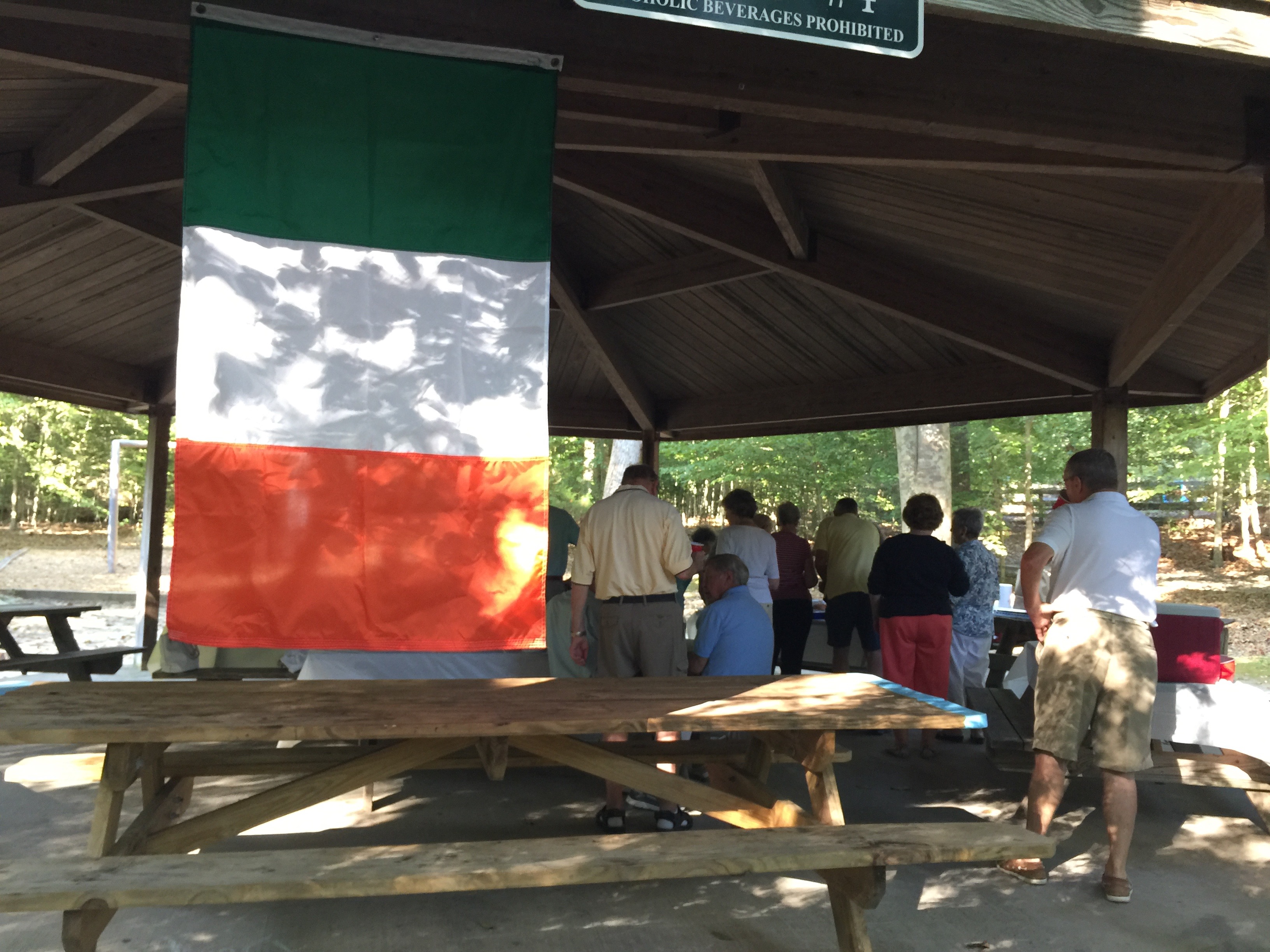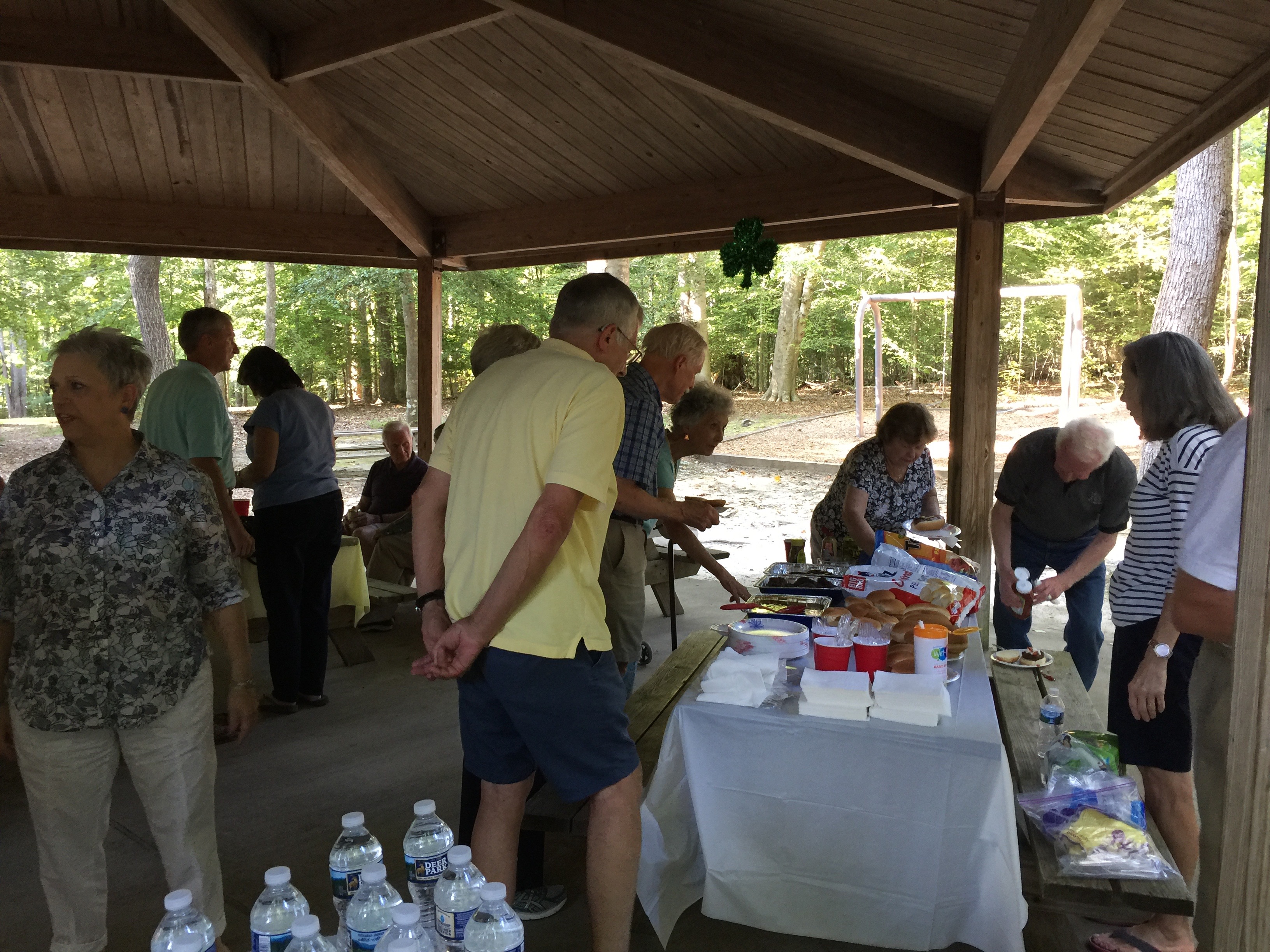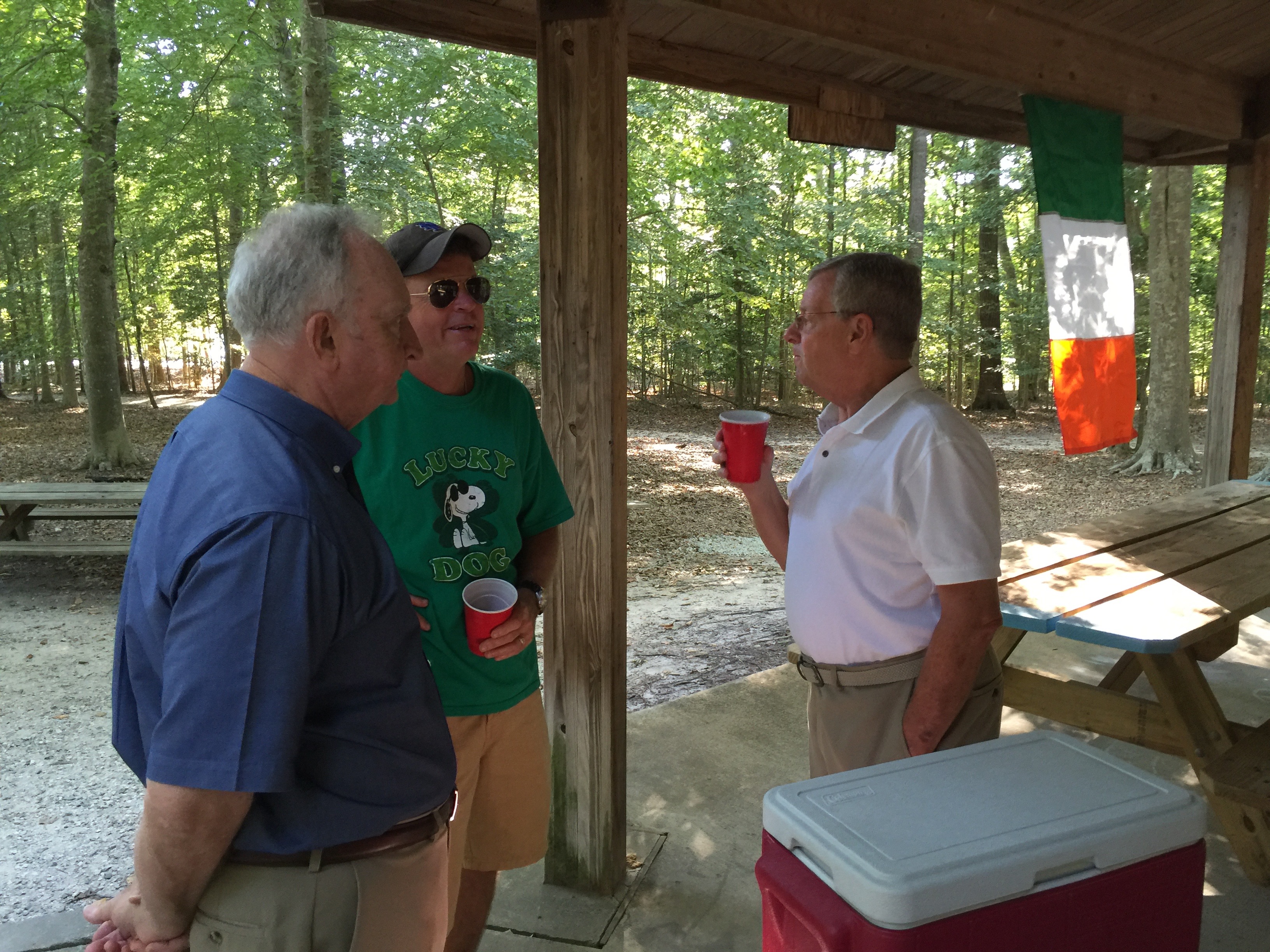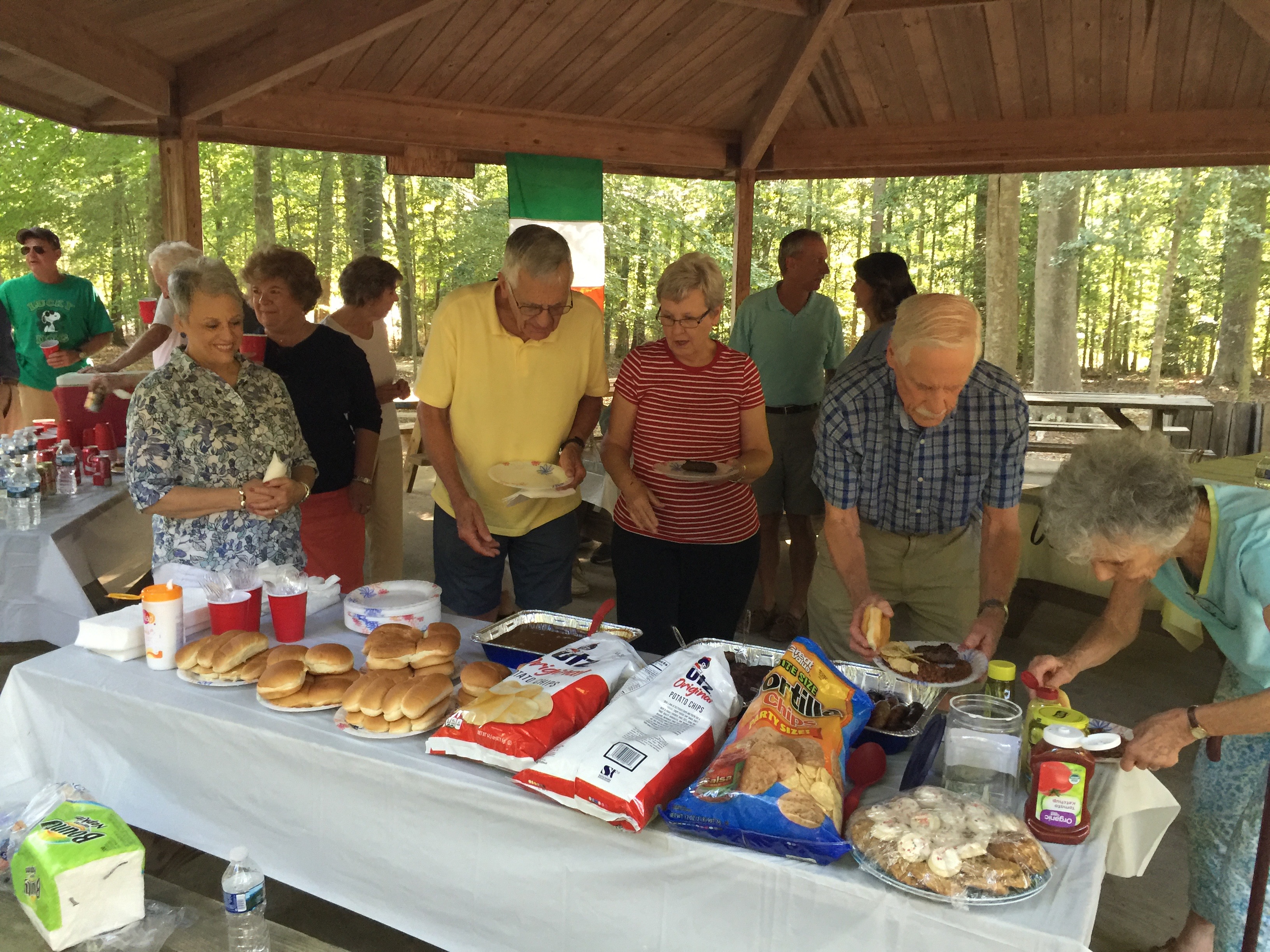 Irish Soda Bread Recipe
Seminarian Nick Redmond donated three loaves of Irish soda bread to the St. Patrick's party raffle. Many people asked for a copy of the recipe, so Nick happily provided it.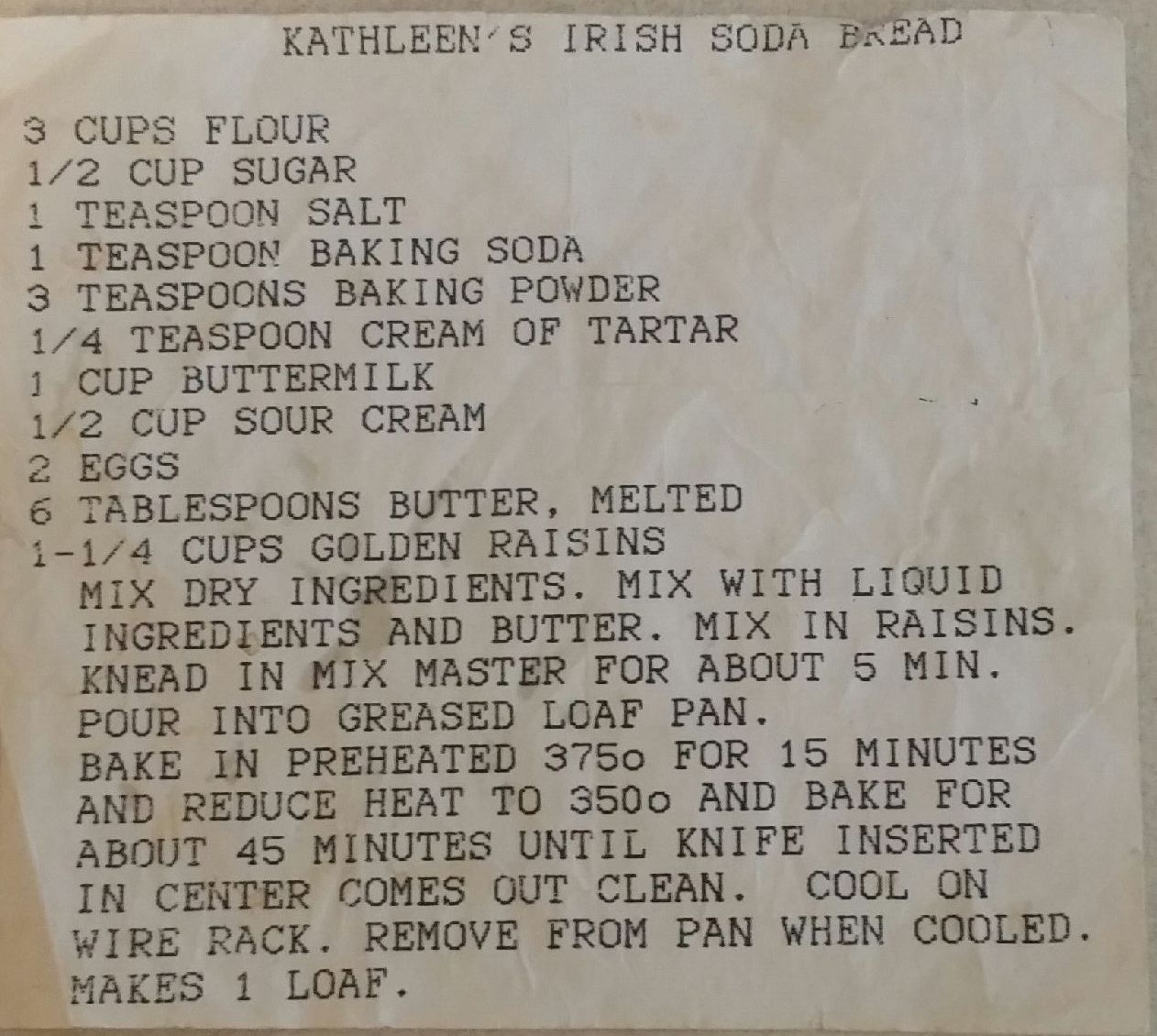 2015 Donations

Each year our division makes donations to area charities. Proceeds from our annual St. Patrick's Dinner and other events, as well as members' dues make these donations possible.
This year a total of $3,000 was presented to the following organizations:
The ARC of Greater Williamsburg
Catholic Campus Ministry at the College of William & Mary
Colonial CASA (Court Appointed Special Advocates)
The Hare and Tortoise 8K Run/Walk
Bethlehem Monastery of the Poor Clares
St. Bede (Social Ministry)
St Olaf (Food Pantry)
Walsingham Academy (Goepper Scholarship Fund)
Williamsburg Regional Library (for Celtic Films Series)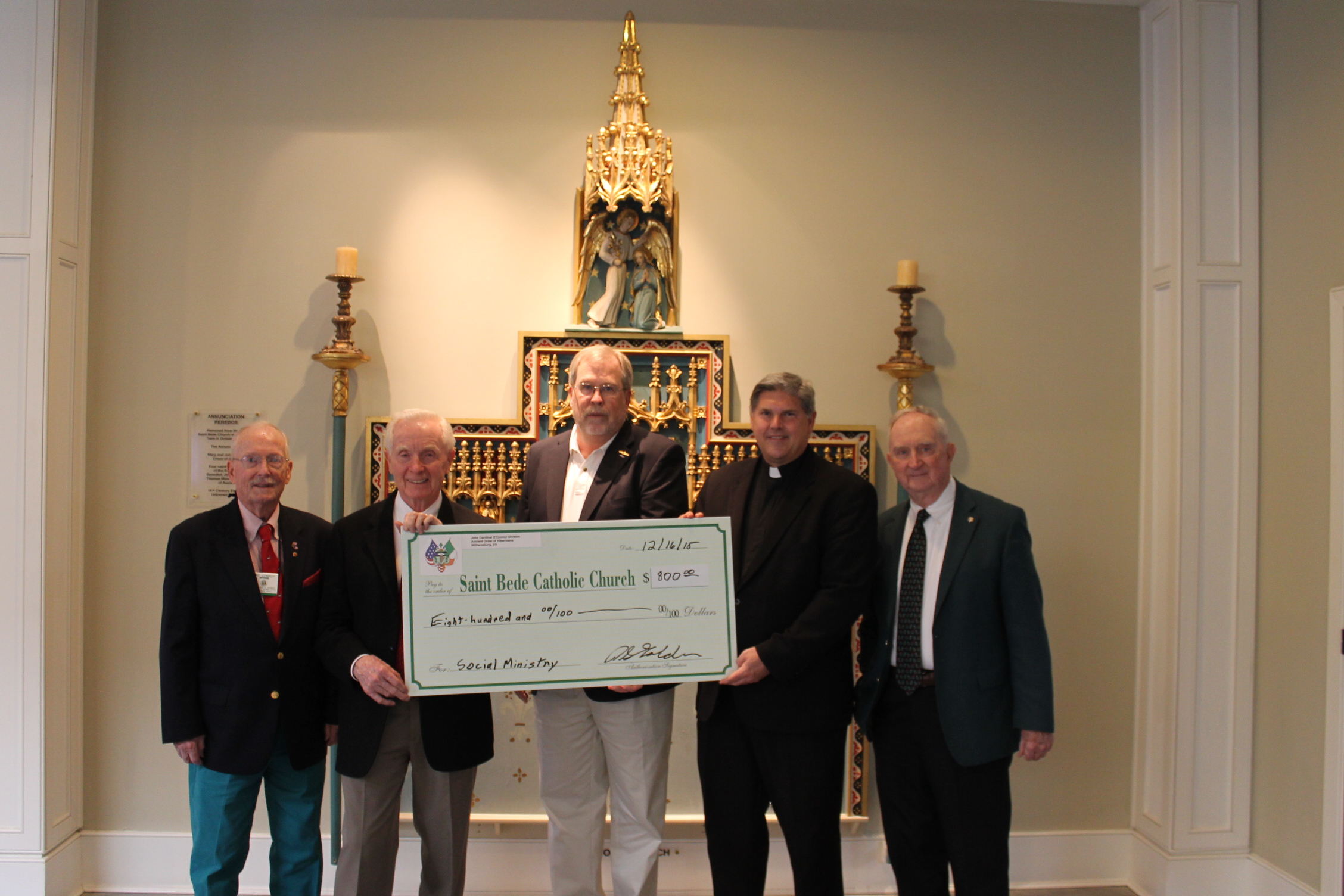 From left to right: Art Conroy, PJ McQuade, Patrick Golden, Monsignor Timothy Keeney, and Bill Krantz

Members of the John Cardinal O'Connor Division of the Ancient Order of Hibernians present a check for $800 to Monsignor Timothy Keeney in support of Saint Bede Social Ministry Outreach. The donation will assist the Outreach Center in providing for the needs of the area poor and homeless as Social Ministry endeavors to end homelessness one relationship at a time. The Ancient Order of Hibernians has been at the political forefront for issues concerning the Irish, such as: immigration reform; economic incentives, and human rights issues both here and in Ireland.